It's scientifically proven that group exercise can improve your success in the gym. Working out with friends is shown to reduce stress and increase the overall effectiveness of exercise. Fitness classes are one of the best ways to find your tribe and fit in a great workout!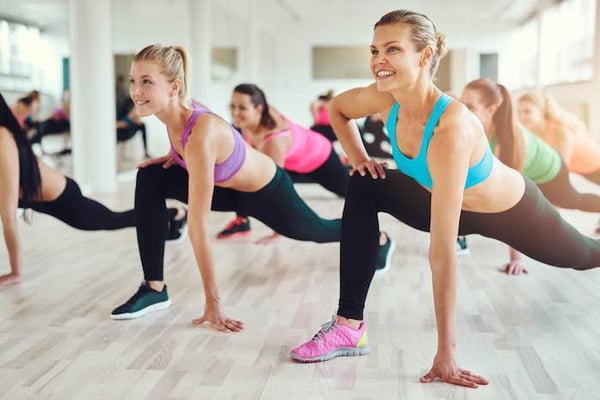 Top 5 Fitness Classes at Texas Family Fitness


Calories Burned: Over 800 per class
Type of Fitness: High-Intensity Interval Training (HIIT)
Description: These premium small group HIIT classes can be adapted to all fitness levels. A coach leads the class through the program, helping members make the most of their workout. This class is great for comradery and for achieving your fitness goals!
2. Insanity
Calories Burned: About 160 per 10 minutes
Type of Fitness: High-Intensity Interval Training (HIIT)
Description: An extra intense HIIT program, Insanity has you working out in 3-5 minute blocks. You work at your maximum capacity for the entire workout. As you push your limits, you'll no doubt form bonds with others in the group! Fun and effective!
3. Yoga
Calories Burned: About 420 per class
Type of Fitness: Strength building and stretching
Description: You'll stretch, strengthen, relax, and rebalance in this 55-minute class. It's designed to help you get into the yoga flow and get energized. As you stretch and grow alongside other members in this class, it's also easy to make friends with similar goals.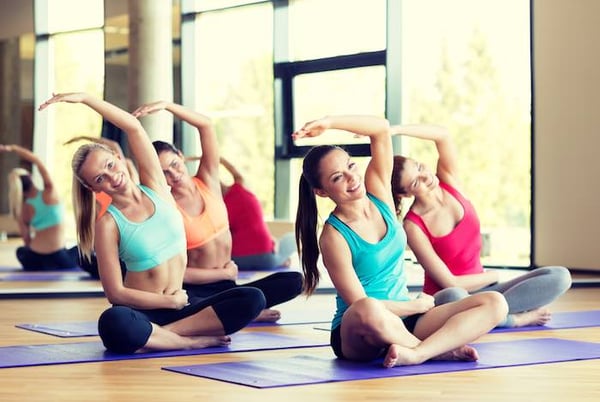 4. Zumba
Calories Burned: About 350-650 per class
Type of Fitness: High-Intensity Aerobic Dance
Description: A music-lover's dream; Zumba is a fun way to dance your way to your perfect fit! This class is a great way to fit in your cardio, as its high-energy pattern keeps you moving as you groove to the beat. As a result, you get to enjoy learning new dance moves with friends while burning calories.
5. P90X
Calories Burned: About 600 calories per class
Type of Fitness: Strength training and cardio
Description: This class works your whole body! You'll get cardio in while also building some enviable strength. P90X workouts are based on "muscle confusion," in order to keep your muscles from getting too used to any one routine. It keeps it fresh and fun, but always intense! Comradery comes naturally with this kind of good-for-you challenge.


Find Your Tribe
Making friends who will cheer you and challenge you as you strive for your goals is easier when you take fitness classes. Try one of these top 5 classes at Texas Family Fitness when you sign up for your FREE 30-Day VIP Pass!