Celebrity Trainers: The Best and The Worst
Results speak for themselves. When we admire the fit, toned bodies of our favorite celebrities, what we're really impressed by are the results of their trainers. Celebrity trainers have proven track records for helping people stay in shape and reach all sorts of amazing fitness goals.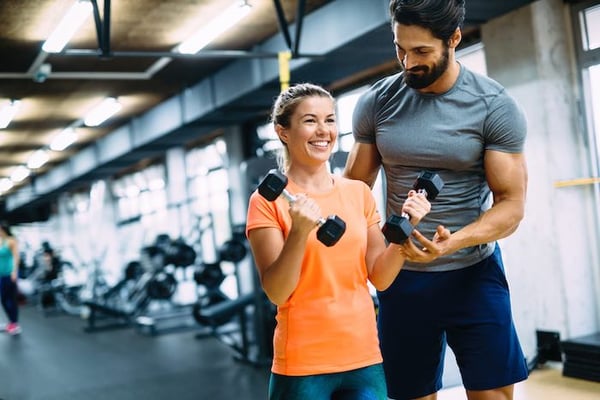 You can follow several trainers online to learn how to implement their strategies in your own routine- but which celebrity trainers are the best?
The Best Celebrity Trainers
Simone De La Rue

Who She Trains: Jennifer Garner, Chrissy Teigen, Resse Witherspoon, and more.

Instagram: @BodyBySimone.

Why She's Great: Simone loves to switch up workouts. She tends to mix cardio, strength, yoga, and dance into her client's routines.

Best Advice: She suggests using resistance bands because of their toning effect, and dancing (thus her Body by Simone dance program!)

Jeanette Jenkins

Who She Trains: Alicia Keys, Serena Williams, P!nk, plus several NFL and NBA stars.

Instagram: @msjeanettejenkins

Why She's Great: The diverse backgrounds of her clients prove she understands how to help people reach different, personalized fitness goals.

Best Advice: Find a routine that fits your lifestyle and goals (she posts of routines on her website!)

Magnus Lygdback

Who He Trains: Alicia Vikander, Alexander Skarsgård, Gal Gadot, and more.

Instagram: @magnuslygdback

Why He's Great: He's all about wellness- which includes diet, lifestyle, and fitness.

Best Advice: Magnus is all about keeping your body guessing and your routine fresh. He shares about his "Magnus Method" online regularly.

Justin Gelband

Who He Trains: Victoria's Secret models and many others.

Instagram: @jgjustingelband

Why He's Great: He recognizes there is a difference between the bodies of people who work at desks in regular jobs and models/athletes- and his workout videos show techniques accordingly.

Best Advice: Losing weight and maintaining fitness in a sustainable way takes time.
Finding Your Own Trainer
You don't have to be a celebrity to have a trainer who helps you find the best ways to reach your goals. There are lots of reasons to consider personal training. Whether you want to lose weight, have trouble getting motivated, or just don't know if you're doing it right at the gym, a personal trainer can be a tremendous asset.
Get started with a
free personal training session
and a 30 Day Free Trial.