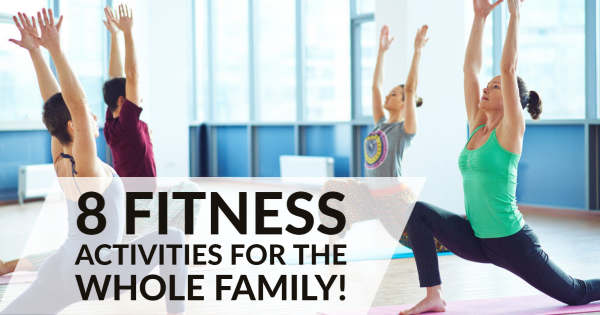 It can be difficult to keep your family happy and healthy, especially in a post-pandemic world. While exercise is certainly important, it's also key to make sure that you and your family spend enough time together. It can be difficult to get everyone in one place. However, spending time exercising together can make it that much easier. It's recommended that kids between the ages of six and 17 years old should have at least 60 minutes of moderate to vigorous physical activity every year. Let's look into some of the best ways that you and your family can fulfill that requirement together, getting the most out of exercise and bonding at the same time.
1. Hiking
One of the best fitness activities that you can do as a family is hiking. Hiking allows your entire family to get the exercise that they need, while at the same time taking in nature and enjoying the great outdoors.
2. Swimming
Whether you're at the pool or the beach, swimming is a great way for your family to get exercise. A benefit of exercising in the water is that water naturally offers up resistance, allowing you to burn energy faster. Plus, you can play plenty of games together in the water!
3. Ice Skating
If you're looking for cold-weather exercise activity, ice skating could be great for your family. Ice skating is both pleasurable and picturesque.
4. Bicycling
Bicycling together as a family is just as attainable as walking together as a family. It simply offers more exercise. Check out your local bike trails!
5. Skiing
Skiing may seem challenging for the younger people in your family. However, if you begin with cross country skiing, it can be more approachable.
6. Kickball
Kickball is a popular community activity with good reason. It's easy to learn and accessible for everyone, more so than other sports.
7. Do Yard Work Together
Yard work is physically strenuous, while at the same time allowing you and your family to execute necessary chores.
8. Walking The Dog
If you and your family have a dog, why not make walking the dog one of your fitness activities?
Staying fit together as a family can be challenging. But with a little research, you and your family can find activities that work for everyone. Contact us today for more information.