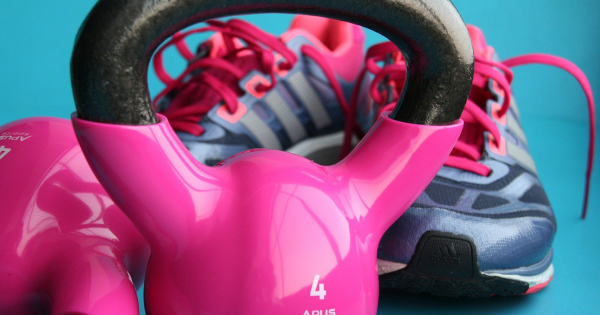 If you are looking for a new activity at your local gym to get you motivated and in shape, look no further than strength training. Strength training programs are a great way to build muscle and endurance while using a variety of equipment and classes to keep you enthusiastic and excited about getting fit. Below are some benefits to adding strength training classes at your local gym to your fitness regimen.
Getting (and Staying!) Fit
Incorporating strength training classes into your workout routine is a great way to build muscular endurance. This is important because you are targeting your entire body and using all of your major muscles, instead of focusing on one specific area. Building your overall strength is key to enhancing your other areas of training. For example, a pound of muscle can burn about 3 times as many calories as a pound of fat— so building up that lean muscle during a strength-building program can help you burn more calories during your other workouts.
Variety
Most strength training programs at your local gym offer a wide variety of options to incorporate into your daily fitness routine. One-on-one classes with a personal trainer are available for those who would rather have a more personalized experience while group classes are the perfect way to work out with others at the same skill level. Group classes can include barbell strength training as well as incorporating other total-body fitness routines like yoga, gymnastics, cardio, and even martial arts. These programs help improve your overall strength while you build muscle, increase agility, and sculpt your core. Group fitness programs are also a great way to help you stay motivated and engaged in a comfortable, safe environment while getting fit.
Strength and Endurance
One of the best reasons to add strength training to your fitness routine is in the title itself: "strength!" Whether you are a beginner looking to get in shape or are at a more advanced fitness level, adding a strength-building program to your workout can increase your muscle endurance and the strength of your entire body. Strength training is no longer simply hefting that barbell (though barbell classes are fun and rewarding!) but includes a multitude of workouts to target all of your major muscle groups. A good strength training program will increase your endurance over time, lead to more effective workouts, build muscle, and increase your overall health.
Strength training is an important part of any fitness routine. The variety of options at your local gym will be sure to offer a strength-building program to suit your skill level and experience, while a variety of classes will be sure to keep you motivated. So go to your local gym today and get started on building those muscles!