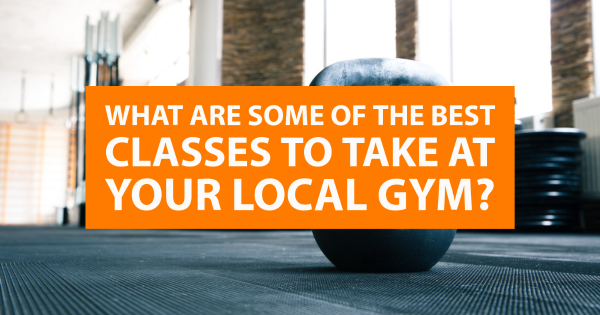 According to a recommendation from the U.S. Department of Health and Human Services, people between the ages of 18 and 64 should engage in about 150 minutes of moderate physical activity or at least 75 minutes of vigorous physical activity each week. This may seem daunting if you do not have an established daily workout routine or are a beginner. Luckily, there are many local gyms out there that offer a variety of programs and options that can be tailored to fit your workout needs. Keep reading for services to look for in your local fitness center that will make it easy to get you up, motivated, moving, and in shape.
Strength Training
It is important to look for gyms that offer a strength training program. Strength training is essential to building muscle and increasing your endurance and overall full-body strength. Many gyms offer strength training programs that are tailored to fit your fitness level. Check your local gym for strength training classes that include a barbell class to help you master basic lifts and build body strength. For an added bonus, check for classes that build muscular endurance through a combination of strength training and other fitness basics like cardio and core workouts.
Cardio
Even if you are new to fitness, chances are that you've heard of the benefits of cardio to your overall health. There are many ways to engage in cardio at your local gym. Group fitness classes are especially effective because they offer options for all fitness levels, and are taught by professionals in a safe group environment. Look for gyms that offer cardio options such as step aerobics or High-Intensity Interval Training (HIIT). As you progress on your fitness journey, look for classes that offer more challenging options such as insanity fitness workouts, designed to challenge you and get the most out of your cardio workouts.
Stretching
Stretching might seem pretty basic, however, it can be an important part of your fitness regimen. Stretching programs at your local gym may include yoga and Pilates classes in a group setting, for a variety of fitness levels. Use yoga to stretch your body and relax your mind, and for an added challenge, continue your quest for strength with a Pilates class. Look for gyms that offer a variety of stretching programs that fit your fitness goals. Added bonus: many local gyms offer senior-centric classes tailored to focus on stretching and range of motion exercises, so no matter your age or skill level, chances are there is a program that's right for you.
Whether you are a newbie or full-fledged fitness junkie, is important to look for gyms that offer a variety of services designed to fit any and all fitness levels. Look for a local fitness center that offers an eclectic mix of strength training, cardio, and stretching classes to make sure you are getting a challenging and well-rounded workout that is tailored to your individual fitness level.