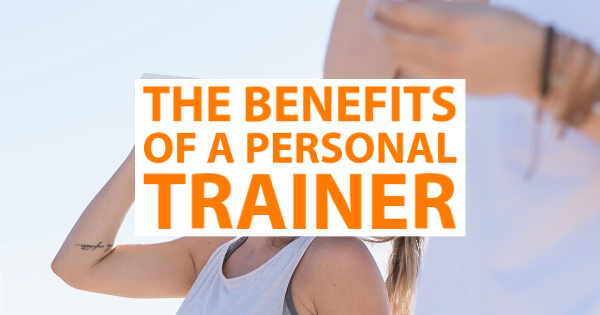 Our health and wellness is paramount to our happiness and longevity. It is important for us to realize the impact our health has on our quality of life, and how exercise benefits both body and mind. Personal trainers will assist you in creating a healthy diet, build muscle, and help you safely utilize a variety of equipment.
There are many benefits of a personal trainer, as they are skilled in many types of exercises and will put you on the path to success. Personal trainers are knowledgeable about nutrition, and will recommend a diet that will improve your overall health and well being. Furthermore, it helps motivate those who find it difficult to get to the gym and workout regularly.
Regular exercise promotes sleep as well, as it is proven that 60% of people who train regularly with weights get at least seven hours of sleep per night. Appropriate sleep is critical to our health, well being, and overall quality of life.
Motivation
Attending a fitness center daily takes unshakable motivation and determination. However, many of us lack this motivation, and we fail to regularly attend. Personal trainers are a great source of motivation, as they can encourage you and assist you through your fitness journey.
Lessens The Chance Of Injury
Going to the gym and beginning to use all of the various machines you may not be familiar with could put you on the path towards injury. Hiring a personal trainer can alleviate these exercise related injuries, as they will guide you on how to move certain muscles and how to conduct various exercises.
More Enjoyable
Exercising with a personal trainer may be more enjoyable as compared to exercising by yourself. A personal trainer can engage and guide you through your exercises, allowing you to have a more enjoyable and rewarding time at the gym.
Improved Results
Because a personal trainer is well versed in cardio exercises and weight training, you will more likely experience improved results. Prior to beginning your training, you will consult with your trainer and discuss your fitness goals and desired results.
One of the most important aspects of hiring a personal trainer is setting short term weekly goals to meet. Your personal trainer will ensure that you meet these goals and hold you accountable.
Personal trainers know how to work various types of muscles, and will ensure that the correct precautions are taken to ensure your safety. They know how to safely work your muscles to ensure the best results and which would be more beneficial to you.
Establish An Exercise Schedule
A personal trainer in a fitness center can set a schedule for every day of the week in order to align your goals with an agreed upon time frame. Because many people are busy, a personal trainer will ensure that you allot a certain amount of time daily to hit the gym and keep on track. Furthermore, a personal trainer will ensure that you remember your goals and the timeline you set to achieve them.
Regular exercise is great for both the mind and body. It allows us to feel healthier and enjoy a higher quality of life. Hiring a personal trainer at a local fitness center will positively impact you and assure that you are living the healthiest life possible.