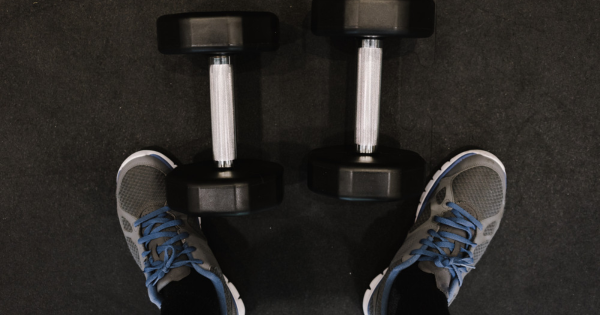 As we continue into this new year, you may be wondering how to accomplish your New Year's resolution of getting (and staying) in shape. And you're not alone: statistics show that only one in three adults participate in the recommended amount of physical activity each week, and less than 5% of adults participate in at least 30 minutes of physical activity each day. So what is the best way to up your fitness game? Whether you are a beginner looking for a place to start or are a fitness junkie looking to challenge yourself, Texas Family Fitness should be the first stop on your journey. Keep reading for some reasons why Texas Family Fitness is the best fitness center for getting you fit.
Location, Location, Location
Texas Family Fitness has nine convenient locations in your area to make hitting the gym as easy as possible. All Texas Family Fitness locations have top-notch equipment, classes, and amenities to ensure you are enjoying the best fitness experience possible. Whether you are looking for a fitness center in West Plano or a gym in Garland, Texas Family Fitness has got your back. Head to the website to see what each club has to offer, and how the professional, experienced staff can help you reach your fitness goals.
Dig the Classes
All gyms in the Texas Family Fitness group offer a variety of classes and options to keep you moving. Want to get into some cardio? Then try a step aerobics class to tone and target all of your muscle groups. Are you looking for a challenge? Then why not try High-Intensity Interval Training (HIIT) or Insanity Interval Training. Like to bike? Texas Family Fitness offers indoor cycling classes to kick your metabolism into high gear. But it's not all about the cardio: Texas Family Fitness offers you a well-rounded fitness experience that also includes yoga, pilates, strength training, and more! So grab your mat and barbell because Texas Family Fitness' professional and qualified instructors will educate, guide, and teach you all you need to know about what class or classes work for you, fit your current fitness level, and maximize your overall exercise experience.
Top-Notch Equipment
If you are looking for more of a solo workout experience, then Texas Family Fitness has got your back. Not everyone likes to participate in group fitness, and this is why Texas Family Fitness offers state-of-the-art professional equipment to keep you pumped. From a spacious free weight center to the best cardio equipment, you will be sure there is always a machine waiting to challenge you. The best part is, the skilled and knowledgeable staff is always available to answer all of your questions, and help you find the routine that works best for you.
If you are looking to start working out for the first time, up your fitness game with new challenges, or just hoping to mix it up and add a little variety to your routine, then look no farther than Texas Family Fitness. With nine convenient locations, you will be sure to find a local gym near you to get you started and keep you pumped. So get moving, lifting, and sweating at a Texas Family Fitness near you to start getting in shape.