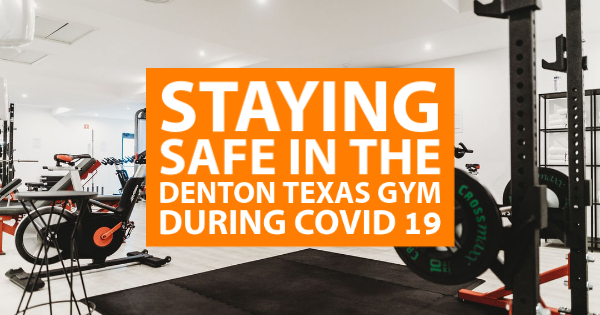 Since the COVID-19 outbreak, there has been more emphasis than ever regarding underlying medical conditions. Your Denton Texas gym can help you control underlying health problems like diabetes, heart disease, and more.
Visiting a Texas Family Fitness gym regularly can improve your health and make you stronger, so if you are exposed to COVID-19 your body will have a fighting chance against the virus. The health benefits of regular workouts can be significant. COVID-19 should not be keeping you out of your DFW gym - it should be pushing you toward a healthier lifestyle.
Potential Health Benefits From Regular Work Outs
There is evidence that 60% of the people that take a barbell class and focus on barbell strength training sleep better. How can sleeping better improve your health? The answer is simple. While your body is resting, your immune system is strengthening, your stress is decreasing, and you are refueling for the next day. All of these benefits help make your body stronger.
If you have underlying health problems like diabetes, a regular TFF gym visit can help you to build muscle, reduce fat, lose weight, and keep your sugar levels in check. High blood pressure, heart disease, and more can all be improved by being an active member in the gym.
Regular exercise in a gym setting can help to improve your overall health. Researchers, doctors, and other health care providers strongly encourage regular exercise as a way to improve health, lose weight, and stay in good health. The well-documented health benefits include:
Heightened immune system response.
Improving balance and strength.
Lowering blood pressures and sugar counts, sleeping better, and having more energy can all be a "side effect" or regular gym attendance.
Improving joint function, reducing pain from lower back problems, and more can all be on the menu when you make fitness a priority.
Gym Safety During COVID-19
Keeping the spread of COVID-19 in check means taking some extra steps when you visit the gym, but nothing too outlandish. Frequent hand washing while you are at the gym, ensuring that you wipe machines down before and after use can help protect you and reduce the spread of the virus.
Gym staff is also on the ball when it comes to ensuring the machinery is spotless and disinfected. There is no better time than now to get healthier at your local Texas Family Fitness gym.
See how we are keeping you safe for your workouts. Check out our YouTube video here