It can be intimidating to try something new, including personal training. When you don't know what to expect, it's harder to take that first step- even if you show all the signs that training is right for you.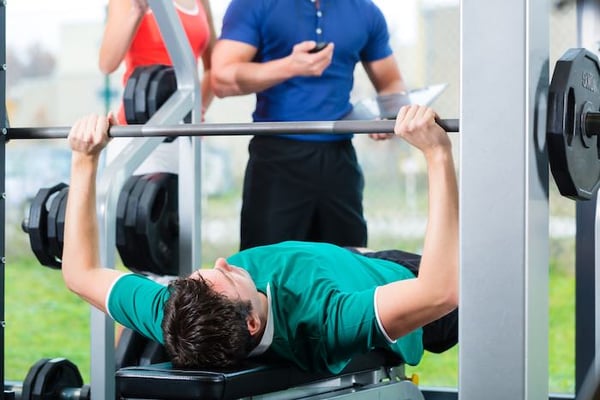 Use this guide to your first personal training session to prepare yourself.
What to Expect from Your First Personal Training Session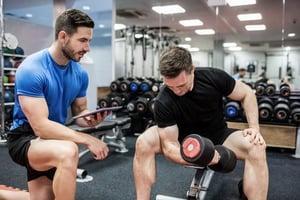 When your personal trainer meets you, they want to get to know you. Since personal training is, well, personal, they need to be able to connect with you, understand you, and grasp what your goals and challenges are.
So, during your first session, expect to have a conversation and to:
Fill out forms, like the waiver of liability
Complete a fitness assessment
Get in a brief workout
Outline a plan together to meet your goals
Prepare for Your First Session Ahead of Time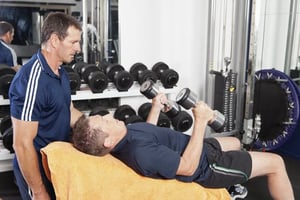 To ensure you're comfortable during your first personal training session, it's wise to prepare ahead of time.
Most importantly, take the time to think through important information like:
What your goals are
The greatest obstacles to reaching your goals
Your history with health, illness, and fitness
Any questions you have about training or the gym
If it helps to write this information down and bring it with you, go for it!
You should also come prepared by:
Dressing comfortably
Resting ahead of time to be ready to exercise
Bringing water to stay hydrated
Being ready to learn
Get Set Up to Start Training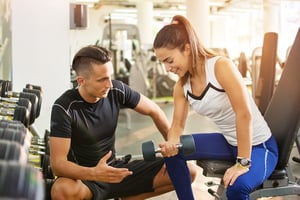 Are you ready to take the first step to start training now that you know what to expect during the first session? There are two great options for personal training at Texas Family Fitness.
Come in for your workouts in between your personal training sessions. Sign up today for your 30 Day Free Trial at Texas Family Fitness.