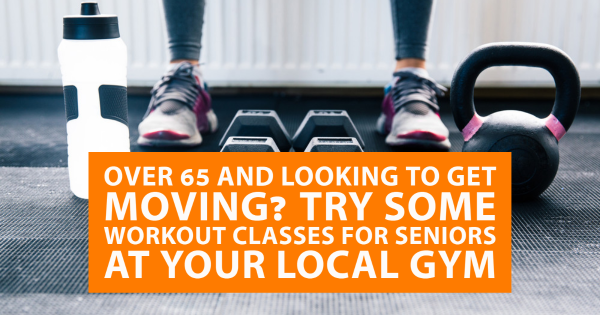 Did you know that only 35-44% of adults 75 years or older are physically active, and 28-34% of adults age 65-74 are physically active? If you are 65 or older and looking to get more exercise, then your local gym may have the right classes for you. Getting fit is for people of all ages, and at Texas Family Fitness, the qualified instructors, variety of classes, and top-notch equipment will have you feeling great in no time. Keep reading to learn more about all the options available to get you in shape at your local gym.
Senior Fit
Looking for senior workout classes that are tailored to your age and fitness level? These stretching classes for seniors are just what you need to begin your fitness journey. The classes offer a variety of options from strength training to cardio, and focus on range of motion, agility, and coordination. Lace up your sneakers for these invigorating classes that are open to everyone looking to get active and have a lot of fun!
Silver Sneakers
Looking for more upbeat activities tailored to fit your age group and get you moving? Then try the Silver Sneakers class at Texas Family Fitness. These classes are taught by talented and professional trainers whose focus is to engage you in light-paced activities for getting in shape. Get social with these group classes while improving your mobility, balance, and posture.
Yoga
Not new to fitness but looking to try something new? Then try a yoga class at your local fitness center. Texas Family Fitness offers yoga classes that are appropriate for people of all ages and fitness levels, and their professionally trained instructors offer modifications that are appropriate for everyone. Yoga offers many benefits, including improved flexibility and range of movement, lowered blood pressure, increased circulation, increased muscle tone and endurance, and relaxed meditation that focuses on breathing. Find your inner peace by contacting Texas Family Fitness today to learn more about their yoga classes.
Just because you are 65 or older doesn't mean that you can't be more physically active. The benefits of physical activity can do anything from increasing your range of motion and mobility to building muscular endurance. Contact your Texas Family Fitness today to learn more about their workout classes for seniors to improve overall health, get more exercise, and feel healthier and more energized.