Spring is finally here, and that means it's time for the annual push for spring cleaning. However, spring cleaning doesn't have to just be for your home or your closet - you can clean up your daily habits and routines, too.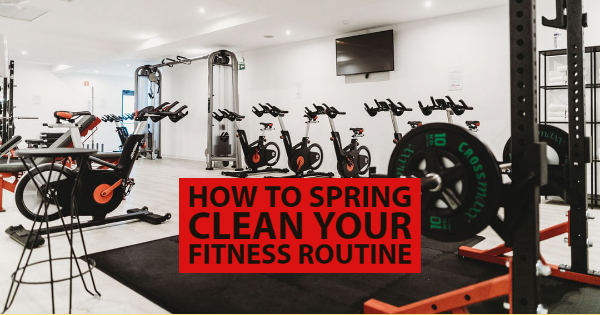 Use these tips and tricks to spring clean your exercise routine for 2020 and get on the right track for wellness.
Clean Up Your Diet
No matter how much working out you do, it's rarely going to be able to make up for a poor diet. After all, burning calories isn't going to do much good if you're loading up on calories right after you finish your workout.
Take a look at what your current diet is and see what changes you can make before diving into an updated or entirely new workout routine. This will give you the best possible starting point for your training upgrades.
Stick To A Schedule
Creating a routine and a habit of exercising regularly is a challenge, but it's essential to seeing success in any training program. Whether you're working on strength training or cardio, consistency is key.
A single workout isn't going to make a huge difference, but a month or more of working out can change your health dramatically. Not sure how often you should be hitting the gym? The US Department of Health and Human Services recommends that people between the ages of 18 and 64 engage in at least 150 minutes of moderate physical activity or 75 minutes of vigorous physical activity each week.
Find The Right Fitness Center
Finally, finding the right Colony Texas gym is key. Having a gym you enjoy going to that's near you can help you stay motivated to actually complete workouts regularly. Make sure you're looking for a Colony Texas gym that has all the equipment and space you need to feel successful in your exercise endeavors.
Spring is a great time to get back outside or hit the gym and spruce up your fitness routine. With the right gyms in Texas, you'll be well on your way to a fit and healthy 2020. For more information or to visit a Colony Texas gym, contact Texas Family Fitness today.