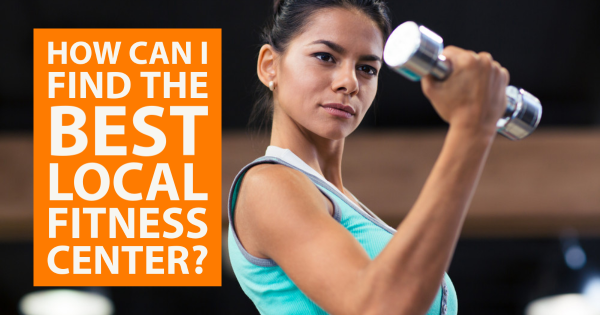 Many people are intimidated by gyms, especially if they have never worked out in a shared or group environment. While working out at home can be great, chances are you do not have the equipment, professional advice/training, or access to classes that gyms can provide. Believe it or not, approximately 80.2 million people, or around 28% of Americans aged six and older, are physically inactive. So if you haven't found a fitness routine that works for you, you are not alone. However, finding the right gym can be easier than you think. Continue reading for some things to look for when searching for gyms in your area.
Variety of Classes/Programs
Most gyms offer a variety of classes to help you build a well-rounded fitness regimen. Choose a local gym that offered a variety of classes and skill levels to ensure you find the right workout for your fitness goals. Here are some great examples of classes you can find at your local fitness center.
Cardio:

As you probably know, cardio is a cornerstone to any fitness regimen. Cardio classes may include step aerobics to tone and increase muscle endurance, indoor cycling to get the blood pumping by upping your metabolism, and high-intensity interval training (HIIT) which can be used to strengthen and blast fat while increasing your overall lung capacity. Talk to a fitness expert at your local gym to help you decide what classes fit your overall fitness level.
Pilates/Yoga:

Both pilates and yoga are great for working your body while also calming your mind and keeping you centered. Take a yoga class that fits your fitness level to increase flexibility. Try a pilates class to stretch and strengthen your muscles. Most local gyms offer a variety of options for people of varying fitness levels.
Strength Training:

Grab your barbell and mat and work on getting stronger! Strength training programs are a great way to build muscular endurance and strength. By focusing on all your major muscle groups, these classes can challenge you and increase your overall fitness.
The Best Equipment, Training, and Advice
All gyms are not created equal. While a variety of classes is important, your local fitness center should also have the best equipment available, along with a trained, professional staff to help you achieve your fitness goals. Look for a well-stocked free weight center to build your strength, a variety of cardio machines to get the blood pumping, and personal training options to build the best fitness routine possible.
Virtual Classes
Still not comfortable with hitting the gym? Your local fitness center has got you covered. Schedule a virtual class to get the best access to online classes taught by professional and dedicated instructors. Many local gyms offer access to these classes if you are a member, so check out your local fitness center's website today to see what virtual options are available.
The first step to getting fit is finding a local gym that offers the best classes, instructors, and services to help you build your fitness routine. Choose a gym with a variety of classes tailored to fit your fitness level and experience, and with top-notch equipment and instructors to help guide your fitness journey. Visit the website of your local fitness center today to learn about all of the exciting options they have available to help you get fit!