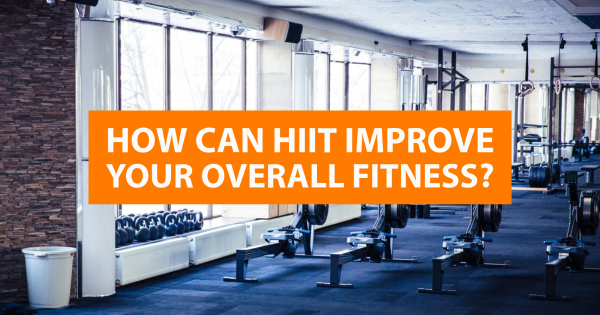 You may already have a fitness routine that involves a variety of workouts such as cardio, strength training, and yoga. But did you know that incorporating High-Intensity Interval Training (HIIT) into your fitness regimen can help to build muscle and improve muscular endurance, while also strengthening the impact of your other workouts? HIIT workouts generally last about 30 minutes and combine intervals of more intense workouts with periods of low-intensity recovery, making for a challenging workout that has a variety of fitness benefits. Below are some reasons to add HIIT to your regular fitness program.
Build Strength and Endurance
The very nature of a HIIT workout is to build strength through a combination of intense intervals and active recovery periods. The more intense periods of the workout push you to reach your maximum potential, while the lower intensity intervals allow your body to recover faster and prepare for the next burst of activity. Over time, HIIT builds muscular endurance by training your body to use every muscle during these high energy intervals.
Increase Your Metabolism
By including a HIIT workout into your fitness routine you will, over time, increase your aerobic capacity. This results in an increase in metabolism that will help you burn more fat and calories. Because HIIT consists of intense bursts of activity, your body's recovery process kicks into maximum overdrive and allows you to burn fat even after your workout is over. The bonus is that you are not only able to burn fat faster, but you also improve your overall muscle tone and definition.
Don't Forget the Cardio
As mentioned above, HIIT is also a great way to build muscle. However, it also contributes to your overall fitness by being a fantastic cardio workout. If you are short on time and want to get the best bang for your fitness buck, HIIT is the way to go. Most classes usually last around 30 minutes, and during this time, you will engage in an all-inclusive workout that builds strength, increases muscle, burns fat, and keeps your heart pumping. Look for HIIT classes at your local gym that are tailored to fit your fitness level, as you increase strength and endurance over time you will want to continue to build the intensity of your workouts.
If you are looking for a great way to change up your fitness regimen and improve your overall health, look no further than HIIT. Adding a HIIT workout to your routine will build your muscular endurance while increasing your body's ability to burn fat and calories. A HIIT program can also supplement your cardio routine by coupling intense bursts of activity with low-intensity active recovery. The next time you are looking for a new and challenging workout to add to your fitness routine, consider the ultimate fitness multitasker: HIIT.