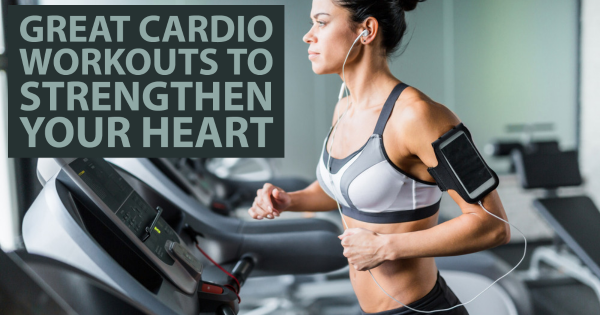 Exercising frequently is a great way to keep heart-related diseases at bay. Exercising helps strengthen your heart. If you do not exercise regularly, you are more likely to develop a heart-related disease than someone who does.
Medical practitioners recommend that you should engage in physical activity for at least 150 minutes a week. Generally, high-intensity interval training workouts last for half an hour.
Exercising also lowers your blood sugar, blood pressure, and cholesterol, preventing you from getting a stroke or heart attack. Below are great cardio workouts that you can use to strengthen your heart.
Cycling
Apart from working out in the gym, cycling can also help you reduce the chances of suffering from heart disease. While enjoying your ride and moving from one place to the other, you get to move the muscles in your legs that help raise your heart rate. Fitness centers also highly recommend cycling because of the positive impact it has on your mental health.
Resistance Training
Typically, a fitness center will recommend resistance training as a great cardio workout for strengthening your heart. Resistance training helps you shed off a lot of body fat.
Body fat is one of the main contributors leading to heart disease. The use of dumbbells, resistance bands, and body resistance workouts during training allows you to lose that belly fat and fosters the building of leaner muscles.
Engaging in resistance training at least two days a week will help regulate your cholesterol (LDL) which is bad for your health, and raise HDL, which is good for your health.
Walking
This is the easiest way to exercise with the aim of strengthening your heart. Speed walking helps increase your heart rate. Walking is gentle on your joints as compared to other complex exercises.
You can literally engage in the exercise throughout the day as you go about your errands. Walking provides you with a lot of flexibility as you can multitask. You can walk as you listen to your favorite genre of music or while engaging in a conversation with a friend or loved one.
Swimming
Swimming provides you with the opportunity of exercising and enjoying yourself simultaneously. Swimming is an effective cardio exercise that allows you to work out your whole body. Ultimately, you get to strengthen your heart and become fit too. Water aerobics classes at your fitness center are easy and gentle on your muscles, unlike other exercises.
Are you ready to get moving this summer? Visit Texas Family Fitness for a great place to practice these cardio activities, and more. Your body will thank you!